Sales is an art...
and a science
At the intersection sits Kudu: the world's first revenue acceleration machine
Stop Hypothesising. Start Driving Revenue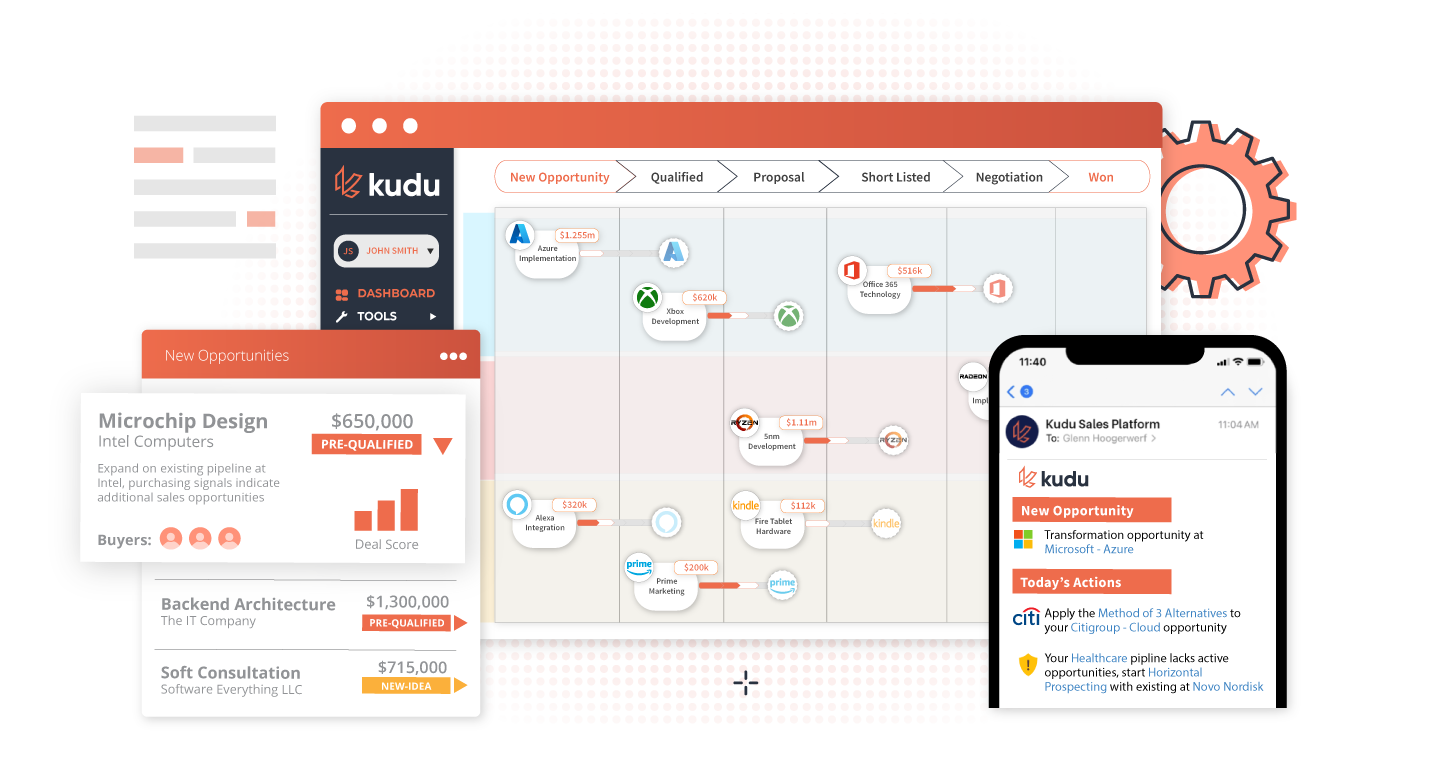 Stress less about your quota, with a proactive approach to smooth and accelerate your pipeline.
Live Pipeline & Deal Analysis
Take control over your deals with our revenue acceleration machine; we help you identify and close winnable deals.
100+ tried and tested methods to help you get to closing, automatically broken down and applied to your pipeline.
Built for the entire Sales Organization
Kudu offers a comprehensive toolkit for sales professionals across the organization. From insights to immediate action items, we help enterprise sales teams increase revenue and accelerate their pipelines.
A salesperson's best friend
No one loves SalesForce – insights aplenty, but no clear direction. Kudu helps high-performing sales individuals get to the next level and beat their quota with immediate action items applied through AI and machine learning
Tools to help meet and beat your quota
640+ proven sales methods and actions
Insights and actions to increase deal velocity
Better insights for sale managers
Power-up your sales team with deep insights about the strengths and weaknesses of each member. Apply recommended methods and keep total control of your organization's pipeline.
Assign methods to increase deal size and velocity
Insights into organization's sales pipeline
Overview of individual performance across the org

 
Start speeding up your pipeline, today